With their next-generation innovation, Synoste aims to renew surgical treatment related to bone deformities. Innokas Medical is involved in this mission by being one of Synoste's co-creation partners in the development of the company's limb lengthening method.
Synoste Oy is a Finnish medical technology company, established in 2012 by three founding engineers who decided to transfer their research started in Aalto university into an innovative product. Together with partner companies, Synoste has developed an implantable medical device for limb lengthening. Bio-compatible shape memory alloys combined with wireless energy transfer of the homecare device are used to achieve the bone lengthening desired by the patient and the surgeon.
"Our innovation is developed for people suffering with bone deformities", tells CEO and Founder of Synoste, Harri Hallila.
"The bone of the patient is first surgically cut and our implantable lengthening nail is inserted into the intramedullary channel of that bone. After the surgery the patient uses a homecare device, which slowly lengthens the implant and separates the bone segments. New bone tissue is formed at the fracture site. When the desired lengthening is achieved and bone fully healed, the implant is removed from the patient", he continues.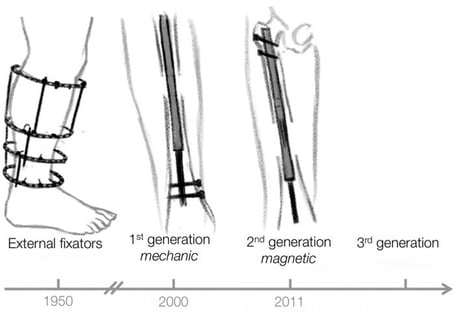 The company has a convincing, over 10-years-long R&D journey behind to get their innovation to the clinical investigation where they are now. When comparing to traditional limb lengthening methods, Synoste targets less painful and more patient-friendly solutions.
"Clinical investigations are ongoing in Helsinki, Finland and in Istanbul, Turkey. Eight patients have participated the investigation and the device has functioned as expected", Hallila tells.
Synoste has operated as an independent startup until it was acquired by a global medical device company earlier this year. The common goal of this new coalition is to finalize the product and bring it to global markets to improve the future of patient care.
Co-creation brings significant value for the companies
To focus on its own core competencies while achieving a safe, effective and reliable end-product, Synoste could not made their journey from idea to clinical trials alone. As the system consists of several different components, Synoste has been supported by talented partner companies from different competence areas.
"The selected partners with clinical, technical and domain specific expertise have benefited the development of our innovation. Innokas Medical has been one of our co-creation partners in this project", Hallila tells.
The cooperation between Synoste and Innokas Medical started already in 2014. Innokas Medical's main responsibilities in the project have been the development and manufacturing of the homecare device that activates the lengthening implant.
"In addition to project management we were responsible for mechanical, electrical and software development for the device. We've also used our wide competence pool including manufacturing and QA&RA experts in the project when needed", tells Mikko Kangas, working as Business Development Director at Innokas.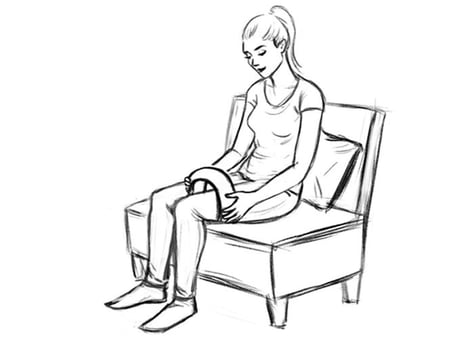 Hallila says the cooperation between Synoste and Innokas has gone very well. He tells that especially Innokas Medical's +25 years of experience in medical device development and manufacturing as well as company's wide competence pool have brought significant value for this challenging project.
"When choosing our partners, we were impressed with Innokas' professional manufacturing site and wide range of design and development expertise. This co-creation project has been very challenging and several iteration rounds were needed to achieve the reliability, accuracy, safety and functionality required for the clinical investigation. We are very pleased with Innokas Medical's ability to respond to our challenging needs during the project", Hallila reflects.
"In addition to the needed competences and resources we see the cooperation with Innokas did have an impact on the funding we've received during the years. A knowledgeable and skilled team with talented partner network improves company's attractiveness as in investment target. We surely haven't reached our goals alone in this project", he continues.
Kangas tells that Innokas has been extremely happy on the opportunity to partner with Synoste in device co-creation from early stage.
"We see this demonstrates the trust that our customer has in our high-quality product development services", Kangas ponders and continues:
"We'd like to also raise our respects to the founders of Synoste, who left the research world in the Aalto university to reach their goals in challenging environment of Active Implantable Medical Devices (AIMD) - and succeeded very stylishly! We're honored to get this opportunity to be involved in developing an innovation based purely on Finnish health technology know-how."
For more information, please contact:
Mikko Kangas | Business Development Director, Innokas Medical Ltd. | mikko.kangas@innokasmedical.fi
Harri Hallila | CEO & Founder, Synoste Oy | hallila@synoste.com
For more information about Synoste, please go to: