New Product Introduction (NPI) and Design Transfer are both important parts of the whole life cycle of medical product from idea to market launch. Successful prototype series and professional transfer to production executed through fine-tuned, efficient processes have a significant impact on the market launch achieved on time. Thus, Innokas Medical wants to continuously reinforce its in-house NPI and Design Transfer know-how. The latest investment in this competence area was when Innokas recruited new talent, Jukka Karjalainen, to lead the development, tools and processes of this competence area.
"I've liked working at Innokas very much! My new colleagues have wished me a warm welcome, and the introduction process has been implemented well. I'm very excited about this new opportunity on my work career and being able to start to work with new, very professional colleagues at Innokas", tells Jukka Karjalainen about his first month at Innokas.
He started to work at Innokas in the middle of September. His role is to lead Innokas' NPI, Design Transfer and Production Development teams as well as to take the overall competence development responsibility of it.
"My title is Head of Center of Excellence, Operations. My new role at Innokas is very interesting and diverse as I'm both supervising Innokas NPI, Design Transfer and our Production Development teams but also having a great viewpoint on different ongoing projects both in Innokas Design Studio and Operations", he tells and continues:
"Fast prototyping and smooth Design Transfer have both crucial role when delivering new innovations to the market. That's why it's very interesting to be able to take part in developing Innokas' NPI and Design Transfer processes even further together with our Design Studio and Operations teams. Our target is to be able to deliver proto series in more agile and flexible way to our customers in the future."
Before his career at Innokas, Karjalainen has gained very credible working experience as he has worked in different kinds of production development and management positions for over 10 years now. Karjalainen has worked, e.g., at Nokia as Operations Project Manager being the operations representative in R&D programs initiating cell phone manufacturing lines all over the world. After that he was responsible for Logistics and Purchasing activities at Anite Oy. His latest position before joining Innokas was at VR Oulu, where he depot for six years as Production, Service and Development Manager.
Karjalainen, who likes to go out to do some drag racing, spending time at summer cottage and go out for moose hunting, says he has adapted to Innokas very well. He has found it fascinating to meet new, interesting fields of healthcare technology at Innokas, as well as new kind of challenges on his career.
"Innokas Medical is one of the leading medical technology companies in the field, which affected on my choice to apply the open position at Innokas. I also feel I'm able to utilize my strengths, like development and managerial skills, in my new role", Karjalainen ponders.
"In addition, the application of LEAN principles that have been took in use in Innokas production inspired me, because I'm a strong supporter of LEAN thinking. In addition to the development work in my competence unit, I'm looking forward to being able to participate in further development of our LEAN practices as well. With more efficient practices, we will be able to serve our customers even more agile ways in the future - while at the same time improving our own internal working methods", he concludes.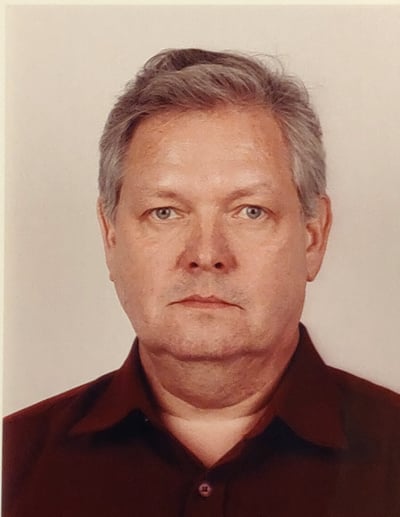 Jukka Karjalainen in the picture.