Innokas Medical has further strengthened its sales team as Jan Pauve (M.Sc., Telecommunications and Medical Electronics) and Heikki Norros (B.Sc., Business Administration) have joined Innokas' sales team during this autumn. The strengthening of the sales team will provide more capability to acquire new customers from international markets.
As part of its Scandinavian growth strategy, Innokas Medical has in recent years particularly focused on seeking growth from the Nordics, resulting in new customers not only from Finland, but also from Norway, Denmark and Sweden. The future target is to achieve even stronger position in the Nordics but also start to expand the customer base to Central-European markets, too. To reach the company's growth targets especially in international markets, Innokas has now recruited two new faces to its sales team.
Jan Pauve started at Innokas in September in Director, Business Development role. His strengths lie especially on strong experience in design and development business as well as on his versatile language skills.
"My new role at Innokas is very interesting, as I'm able to utilize my earlier experience and expertise when developing Innokas' abilities to grow in international markets even further. In addition to trying to strengthen our position in international markets, I will also help our team to develop our existing customer relationships", Pauve tells.
He has gained earlier working experience as HW Designer and System Engineer as well as from medical technology startup business. In addition, Pauve has worked as Account Manager but also as Business Development Manager in design and development business. He tells that he has adapted to Innokas very well.
"I've definitely enjoyed working at Innokas! We have very professional, co-operation driven team, and we're pursuing towards our common strategic goals in our everyday work. This is something that creates a great foundation for our future growth and success", he ponders.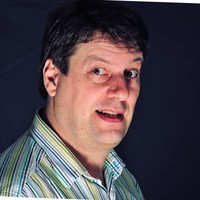 Jan Pauve in the picture.
Heikki Norros' role at Innokas is Business Development Manager, being also responsible for expanding Innokas' business to international markets as well as taking care of existing customer relationships. Norros has got familiar with working in international field in his earlier career as he has worked, e.g., with Finnish Defence Forces as Peacekeeper. In addition, he has worked as Salesperson in B2B-sector.
"I believe that my earlier working experience will certainly benefit me in my new tasks at Innokas. My background is in B2B sales in the packaging industry as I came to Innokas from Safesack Scandinavia. In addition to that, I have worked as Peacekeeper in Chad with Finnish Defence Forces, which taught me, among other things, the pressure tolerance and negotiation skills in a multicultural environment", Norros tells.
He especially looks forward to new kinds of interesting challenges with various sales projects, as well as the ability to work with new people and develop himself.
"In sales, I think it is most pleasing to work with customers and to present solutions to their challenges", he ponders and continues:
"Therefore, I am particularly waiting to meet many new customers and expect to be working intensively with them and with my great colleagues at Innokas Medical. I believe that the new challenges on my working career at Innokas will also develop me as worker."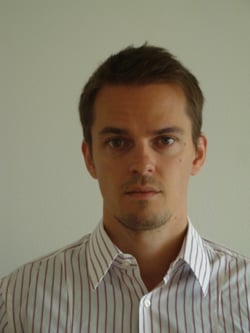 Heikki Norros in the picture.