Pekka Patja, who has led Innokas Medical's sourcing and manufacturing businesses since 2015, decided to leave his duties during the winter. Thus, Innokas Medical has appointed Ari Paalijärvi (B.Eng.) as new COO to replace Patja.
In his earlier positions, Paalijärvi has gained significant experience in versatile management positions in the manufacturing industry. Before joining Innokas, Paalijärvi has been working, e.g., for Nammo Lapua Oy, where he was leading the company's manufacturing operations as Site Manager, at Serres Oy as Manufacturing Director, at Junkkari Muovi Oy as Managing Director and at Perlos as Plant Manager.
As COO at Innokas, Paalijärvi's main responsibilities include managing Innokas Medical's Manufacturing Operations business, supporting company's profitable growth, and enhancing customer service. He is also a member of Innokas Medical's Leadership Team.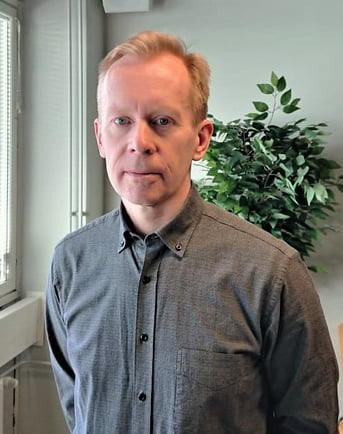 For more information, please contact:
Elina Rautiola | Head of Marketing and Communications
+358408690722 | elina.rautiola@innokasmedical.fi